Order Flowers now for guaranteed delivery before Raymond's visitation.
Raymond Lewis Clark Jr.
R.L. (Ray) Lewis Clark, age 55, of Moberly, MO, passed away at home, surrounded by family, after a short battle with cancer, on August 26, 2022.
R.L. was born on May 27, 1967, in Pennsylvania, to Raymond and Sandra Mae (Smith) Clark, Sr. He attended Moberly High School and worked in the Moberly area for thirty-five plus years as a self-employed contractor.
He enjoyed many family gatherings, and outdoor events, such as fishing, horseback riding, bull riding, motocross, car races, hunting, wood working, retail shopping and weekly dinners out with family. His family will always remember him for his funny mannerisms, his creative abilities, and his wonderful personality. He was very much a family-oriented man.
Lara's favorite memory is when she was 12 years old and rounding up cattle and riding horses with her dad. Zac remembers many days of going fishing together, hunting, riding motocross and working construction together. Shantanah fondly remembers late night snack runs, watching movies and their special dad-daughter talks.
R.L is preceded in death by his father, Raymond Clark Sr., and father-in-law, Wayne Johnston.
R.L. is survived by his wife, Melissa, of Moberly, MO, his mother, Sandra Charlton, of Hannibal, MO, his daughter, Lara Clark, Sherman, TX, step-son, Zac Johnston, Sturgeon, MO, daughter, Shantanah Clark (Ryan Albright), Moberly, MO, grandchildren, Dory, Kylie, and Mya, Sherman, TX, and Colton Lutz, Madison, MO, sister, Vicky (David) Moore, Texas, and brother, Kevin Clark, Wisconsin, other family members, Barbara Davis, Sturgeon, MO, Michelle (David) Gerike, Madison, MO, Michael Johnston (Amanda Kline) Callao, MO, Marcus Johnston, Moberly, MO, Mackenzie Riley (Jessica Wamsley), Moberly, MO and many aunts, uncles, nieces, nephews, friends and co-workers.
A visitation service celebrating R.L.'s life will be held on September 9, 2022, from 5-8 pm at Zion Lutheran Fellowship Hall, 1075 East Urbandale Drive, Moberly, MO. In lieu of flowers, donations can be made to Pathway-Millard Family Funeral Chapel in Moberly, MO to help with funeral costs.
Arrangements are under the direction of PATHWAY-MILLARD Funeral Directors, 411 Union Avenue, Moberly, Missouri 65270 (660) 263-7284. Condolences may be left online for the family at www.pathwaymemorial.com.
To plant memorial trees or send flowers to the family in memory of Raymond Clark Jr., please visit our flower store.
---
Guestbook
Thank you all for your kind words.
Melissa Sep 16 2022 9:47 PM
Sad to hear of the loss of my cousin, Ray. I have not seen him for years, but always got a kick out of him. I remember him as being very funny and kind. Sending my condolences and prayers to his wife, his children, my Aunt Sandy, cousin Vicki, and cousin Kevin. ❤️
Tammie (Haynes) Unmisig Sep 11 2022 12:53 PM
My heart goes out to his family, we had some great memories from our younger days. RIP Ray
Stacy Sager Sep 9 2022 4:17 PM
May you be comforted by family, loved ones, cherished memories, and the blessings of GOD.
Gary and Mary Lanham Sep 6 2022 1:44 PM
A brother is someone who shares your childhood memories and lifelong dreams and then life happens. My heart goes out to his girls and their loss. RIP Little Brother
Vicki Brandenburg Moore Sep 2 2022 5:30 PM
A photo was added for Raymond Lewis Clark Jr.
Michelle Gerike Sep 1 2022 8:39 PM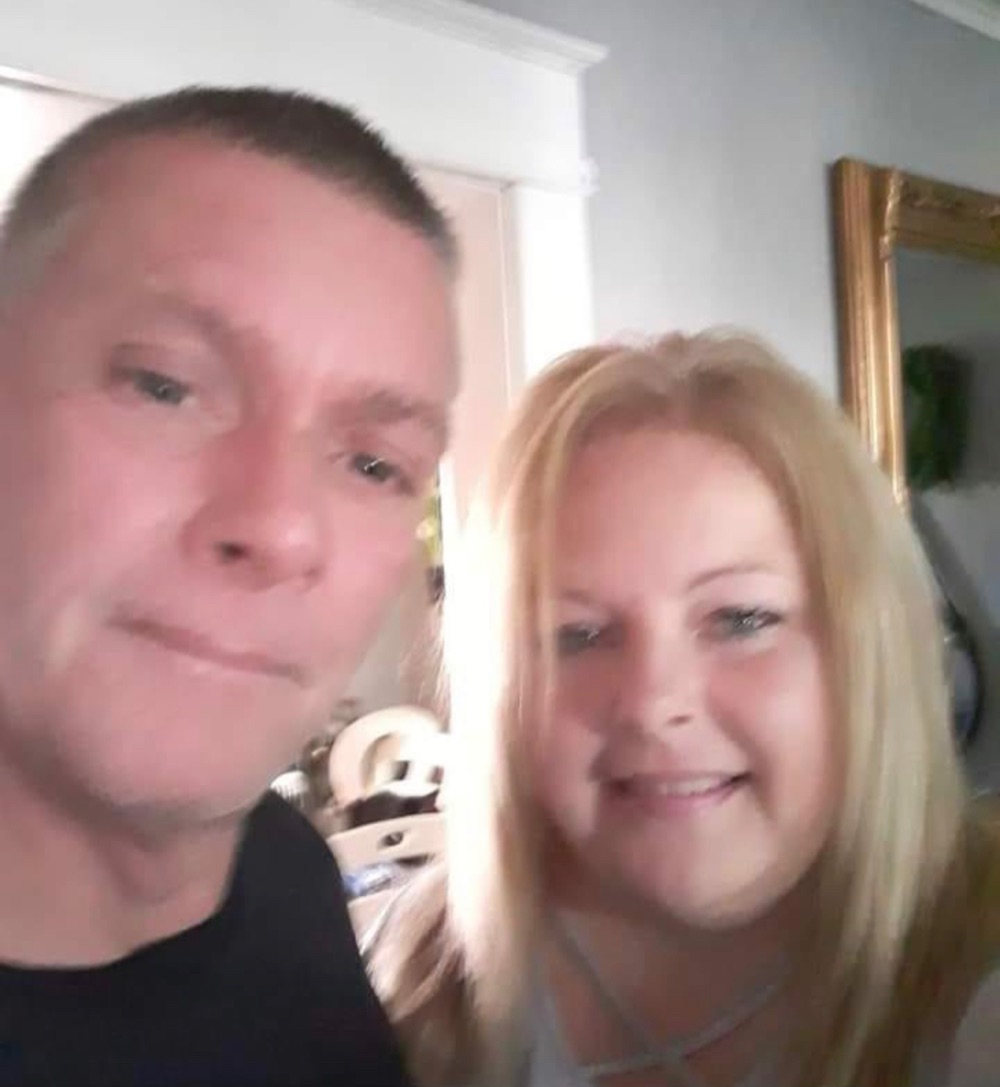 My heart goes out to friends and family. May be Rest In Peace!
Christy Webster Aug 31 2022 10:18 PM
Sending healing thoughts and prayers to the family of RL - he was a true gentle-man and loved his family dearly
Becky Bade Aug 31 2022 8:39 PM
Sending condolences to the family. RL will be missed!🙏🙏
Catherine Prenger Aug 30 2022 8:43 PM